edu8 recruits talents from Southeast Asian countries to fill nursing as well as Dual Vocational Training (DVT) vacancies in Germany.
edu8 is a subsidiary of a Malaysian-based company called Eduroam, also known as German Educare, which has prepared and enrolled nearly a hundred Malaysian students to study in Germany through our comprehensive preparation programmes that ensure our students are career-ready. Learn more about German Educare here.
Since our inception, we've tailored our offerings to suit the changing demands of the German employment market by launching preparation programmes that help prepare high school leavers to pursue DVT, as well as to prepare qualified nurses for a career in Germany. We have been working together with German companies and healthcare institutions to recruit qualified talents from Malaysia and other Southeast Asian countries.
The core of what we do is derived from our own experiences as German university graduates, so we are able to empathise with the challenges students typically face:
Problems we want to solve
Being German university graduates ourselves, and having had the opportunity to work in Germany for a few years, we saw that there were many gaps that needed to be addressed.
Despite having world-class education standards as well as internationally-recognised universities and programmes, Germany fell behind as the study and work destination of choice compared to countries like USA, UK, and Australia. This is due in part to the fact that these universities are not recognised by university ranking websites. That's why we introduced the University Preparation Programme (UPP) to equip students with everything they need to pursue a tertiary education in a German university.
Vocational pathways are rarely considered by students who are contemplating what they should do after completing secondary school. By default, they would assume that the only way to begin their career is through the conventional pathway of graduating from a university. What they do not realize is that many organizations are looking for apprentices who are able to work, learn on-the-job skills, and study at the same time. This lack of awareness has also resulted in many companies struggling to diversify their team and source for qualified talent. Hence, we introduced the DVT programme that strives to bridge the gap between employers and potential apprentices.
With Germany's ageing population, there is a growing demand for qualified nurses to fill openings in healthcare providers. At the same time, we also saw that there are many qualified nurses in Southeast Asia who are unable to find suitable employment opportunities in their home countries, which is why we decided to introduce the Nursing Preparation Programme.
Headquartered in Malaysia and having a strong base in Southeast Asian countries, our holistic solution has allowed us to bridge the gap between Asian students and graduates, their parents, as well as German universities and companies who are looking for new talents to nurture and grow.
Our preparation programmes ensure that students and graduates are wholly prepared to live, study, and work in Germany. We make sure that they are well-taken care of; from German language classes to intercultural training, as well as assisting them with visa applications.
As demands continue to grow and change, so will our offerings. We have introduced other programmes at different levels that allow for more inclusivity – so that more people can enjoy living, studying, and working in Germany just like we did.
The edu8 team is made up of a lean group of energetic and driven individuals who are passionate about making a difference. We leverage each other's strengths and diverse backgrounds, but we're bound by a common thread – our desire to build a more diverse, inclusive, and equal opportunity organization that empowers each and every one to reach their true potential.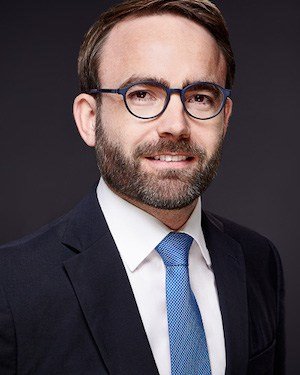 Christian is the Managing Director of edu8 GmbH. Having completed the Dual Vocational Training in Electronics & Automation, Christian paved his career in several countries across the globe, and successfully set up one of the earliest DVT programmes in Malaysia. As the co-owner of German Educare, he is integral in the development and support of the group's growth strategies, and as the Managing Director of edu8 GmbH, he oversees strategic collaborations and partnerships with industry leaders, universities, and the public sector.
What he loves most about his job? Being part of an international and motivated team who is ready to support people and companies to address challenges and fulfill needs. After all, "Coming together is a beginning, staying together is progress, and working together is success." – Henry Ford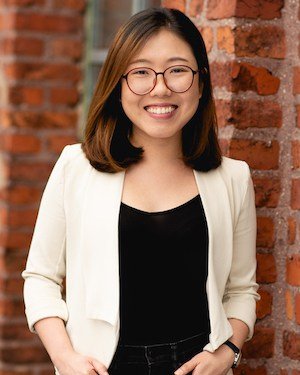 Gyvinne oversees programmes and strategy development in edu8 GmbH. After graduating with a Master of Industrial Engineering from University of Applied Sciences Aachen, Gyvinne decided to put down roots in Germany after realizing that the trend to study in Germany was gaining popularity among students in her home country, Malaysia, but yet, there was very little information provided to students at the time. She realized, then, that she, together with other German graduates, could enable more young talents to pursue their tertiary education in Germany. Her passion for connecting with students has made her the representative of German Educare in Germany, where she helps students find their way in their new homes.
Every day, she is motivated by students who are able to enrol to their course and university of choice, fully conducted in German, after only 1 year in the preparatory course, as she loves seeing students work hard to achieve their dreams. She also hopes to make German education accessible to more people, and one of her dreams is to fill the talent gap in Germany via international talent.
Katja is responsible for our marketing and manages our social media channels as well as the company website. Through her International Management studies at the Technical University of Deggendorf, a two-year activity in the Erasmus Student Network and numerous stays abroad, she has developed a strong intercultural awareness. Together with edu8 GmbH, she now also helps companies to benefit from diversity management.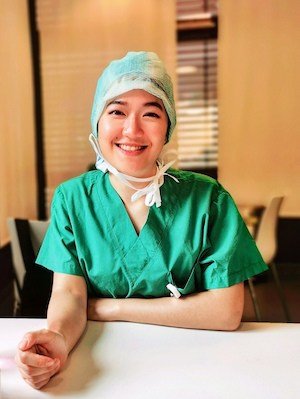 Evelyn is the programme coordinator for nurses in edu8 GmbH.
After graduating in Bachelor of Nursing (Hons) from International Medical University (IMU), Evelyn went to Mount Eliyzabeth Novena and worked as an Anaesthesie Assitant for 2 years. Then she relocated to Germany and filed for her nursing license recognition until becoming a registered anesthesie nurse in Germany.
Evelyn has been in Nursing practice since 2018 in Germany. She has experience in both private and government hospitals as well as in the nursing home.
Her passion is to smoothen the transition process of nurses , from their home country to EU and also to be able to adapt in a multicultural environment.
"Nursing skills don´t necessarily mean becoming a millionaire,but they are practical and essential enough to be applied anywhere in the world and at the right place, it brings you work-life balance and freedom."